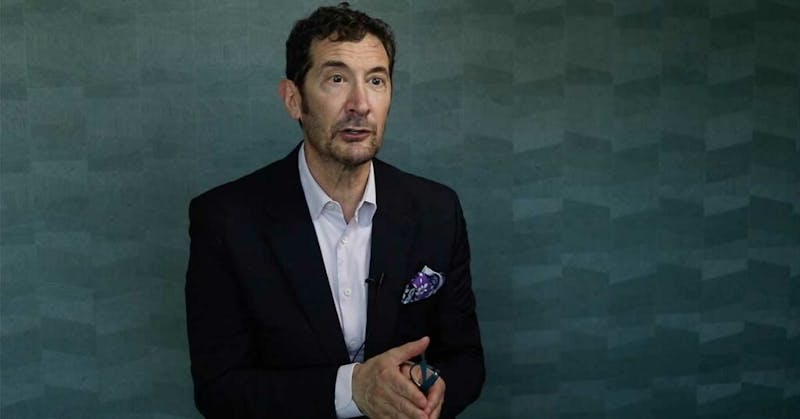 Bulbous nose rhinoplasty is a procedure that benefits from an expert plastic surgeon. One of the most common complaints we hear from clients coming into our office is that they don't like the size or shape of their nose. Otherwise beautiful features may go unappreciated because the eye tends to always be drawn to the prominence of the nose. But when this is corrected, the effect on the overall appearance can be truly astounding. If this is the case for you, a rhinoplasty to reduce and reshape your bulbous nose can help you feel worlds more confident and attractive. Here's a guide.
What is a bulbous nose?
A bulbous nose is a nose which has an enlarged or ill-defined tip. The problem with the appearance often is an imbalance between the upper and lower halves of the nose. The eye usually likes a straight and uninterrupted gently-curving line between the head of the eyebrow and the nasal tip. When the nasal tip is too wide in relation to the nasal bridge, disproportion and imbalance occurs — and the gently-curved line is interrupted.
The cause of a bulbous nasal tip can be either enlarged or ill-defined cartilages within the tip, or thick skin in the tip itself. In either case, both anatomical causes contribute to lack of definition in the nasal tip. It is very important to diagnose the cause or causes of an amorphous nasal tip, as a targeted surgical treatment is required in order to correct the problem.
The disproportionate nature of a bulbous nose can be exaggerated by other facial features — having a lower and deeper browline, for example. Bulbous noses are more common in men than women, and are caused mostly by simple genetics, or in some cases, untreated rosacea. Though the feature has long been associated with alcoholism, recent evidence has disproved this claim, and those with bulbous noses may therefore feel that they live with an unfair social stigma. Fortunately, a bulbous nose can be fixed with rhinoplasty surgery, which can make a huge difference in a patient's self-esteem and quality of life.
What is bulbous nose rhinoplasty?
A bulbous nose rhinoplasty (commonly called a "nose job') is a type of cosmetic surgery where the nose is reduced and reshaped to conform more evenly with the rest of the facial features. During a bulbous nose rhinoplasty, a surgeon may use several different techniques to modify the nose. Often, excess cartilage can be reduced or modified in order to create more definition in the nasal infrastructure. Special suturing techniques can be employed to create a sharper and more defined tip. If the cause of the wide and ill-defined tip is the nasal skin, the skin can be treated with dermabrasion or a laser peel to shrink the skin cover and make the tip narrower. Careful diagnosis is necessary to allow an individualized surgical solution for this problem.
Selecting the right surgeon for a bulbous nose rhinoplasty is very important, because results should look beautiful, but natural. Be sure to ask for before-and-after photos from previous procedures your prospective surgeon has done so that you can assess their work on comparable patients.
What is different about bulbous nose tip rhinoplasty?
A bulbous nose rhinoplasty is a bit different than other types of "nose jobs" because the surgeon must not only reshape the nose, he or she may also need to remove excess skin or treat the skin with skin resurfacing to diminish the contribution of the skin to the nasal imbalance. A bulbous nose rhinoplasty may be performed with either an open or a closed approach. In an open procedure, an incision is made across the strip of skin that divides the nostrils, giving the surgeon increased accessibility to problem areas that need to be worked on. In a closed procedure, incisions are made only on the inside of the nostrils, leaving no visible scars. During your initial consultation, your surgeon will advise you about which method is best for your case, and what kind of results you can expect.
Are there special bulbous nose rhinoplasty techniques?
Yes. Plastic surgery is a rapidly-evolving field, and new techniques are being pioneered all the time. It is vital to find a surgeon who is up-to-date on the latest methods. In our practice, we take a very tailored approach to every case, and use a combination of specialized techniques to achieve the specific results the client is seeking. With a bulbous nose, sometimes we are able to remove excess skin and simply reshape the existing cartilage. In other cases, we use advanced suturing techniques to reposition the cartilage, or small grafts to refine the nasal tip. Rhinoplasty is far from a one-size-fits-all procedure, so we customize each procedure to the individual client.
How much does bulbous nose rhinoplasty cost?
The cost of a bulbous nose rhinoplasty varies a great deal, depending on the experience level of the surgeon, the extent of the work to be done, whether the surgery is open or closed, and whether it is a first-time procedure or a revision. Generally speaking, patients can expect the total cost of a rhinoplasty to range anywhere from $9,000 to $15,000 (which includes all anesthesia and operating room fees.) If the surgery is deemed medically necessary to correct a documented breathing problem, insurance may cover those aspects of the procedure.
Can rhinoplasty fix a bulbous nose?
Yes, rhinoplasty can absolutely fix a bulbous nose. It is basically the only thing that can. Keep in mind, however, that this procedure is all about proportionality and working with your existing bone structure — you may not realistically be able to have the exact same nose as your favorite celebrity, because the goal is to give you the nose that looks most attractive and natural on you. In any case, it is absolutely imperative to find the best surgeon for the job, because the last thing anyone wants is to be dissatisfied after investing so much time and money in the procedure. We cannot stress enough the importance of finding an experienced rhinoplasty surgeon who has dealt with this kind of nasal shape.
What is recovery like after bulbous nose rhinoplasty?
We often hear from patients that rhinoplasty recovery was quicker and less painful than they anticipated. Just to be safe, you should plan on taking about 10 days off work or regularly scheduled activities. The initial recovery period is about 1-2 weeks, with the cast and stitches being removed after about 7 days post-op. While it may take up to a year for your nose to fully settle into its new shape, almost all of the swelling will have subsided within the first 3 months after surgery. You should wait about 3 to 4 weeks to resume light physical activity, and at least 6 weeks for more strenuous activities or contact sports.
What to expect before and after bulbous nose rhinoplasty?
The first step in getting a rhinoplasty will be an initial consultation with a surgeon. During the consultation, your surgeon will carefully examine your nasal and facial structure and have an in-depth conversation with you about what changes you would like to make and your aesthetic ideal as far as the outcome. Any reputable surgeon will take the time to listen very carefully to your goals, and give you a detailed idea of the extent to which they are achievable while still maintaining full functionality of your nose.
Once you select a surgeon (and I fully encourage you to consult a few of them until you find one you feel good about), you will schedule a date for surgery. Your surgeon's office will go over any pre-operative instructions, including informing you of medicines and supplements to avoid, and let you know what to expect following surgery and how best to care for yourself afterward. You will need to fast for a certain amount of time the day before the procedure, as you will be under general anesthesia or heavy sedation. This surgical procedure is often performed as an out-patient procedure, allowing patients to go home the day of surgery.
How common is revision rhinoplasty after bulbous nose tip procedures?
Revision rhinoplasties are required when patients are dissatisfied with the outcome of surgery. In the United States, about 10-15% of all rhinoplasties are secondary procedures, either because the patient was unhappy with the look of the nose, or the surgery resulted in a functional issue like a breathing problem.
The cause for secondary rhinoplasty procedures is varied and complex. In some instances, the results of surgery are less than optimal. When a suboptimal outcome is recognized by both patient and surgeon, and the surgeon feels improvement can be achieved with a secondary procedure, then revision rhinoplasty is appropriate. On occasion, the patient has a seemingly good result, yet is dissatisfied and the expectations for secondary rhinoplasty are unrealistic. In this case it is important for the surgeon and patient to have a frank discussion outlining the likelihood of success in a secondary procedure. In all cases of satisfaction, communication and honesty are important and facilitates realistic expectations and the probability of satisfaction and the probability of satisfaction with a secondary procedure. It is very important for patients to seek the skills of a surgeon who is very experienced in revision procedures. I personally have performed over 5,000 rhinoplasties and over 25% have been revision procedures.
Do I need a bulbous nose rhinoplasty plastic surgeon near me?
While you may be able to find a qualified rhinoplasty surgeon in your area, it is not at all uncommon for patients to travel for the surgery in order to ensure they get the very best in the business doing the job. We are proud to say we get clients from all around the world coming into our offices in Beverly Hills and Sacramento for both revisionist and first-time rhinoplasty. Please feel free to give us a call; we'd love to speak with you.
About Dr. Jonathan Sykes
Dr. Jonathan Sykes is a world-famous expert plastic surgeon who performs all cosmetic and functional plastic surgery procedures on the face and neck. He is a past president of The American Academy of Facial Plastic and Reconstructive Surgery, and served on their Board of Directors for over 10 years. He is also a Professor Emeritus in Facial Plastic Surgery from UC Davis Medical Center, and the former Director of Facial Plastic Surgery at that institution. He is known as the expert's expert, and is often called to consult and advise other plastic surgeons in both Northern California and Beverly Hills. He has a special interest in eyelid and browlift surgery, facial rejuvenation surgery, including facelifts and rhinoplasty.