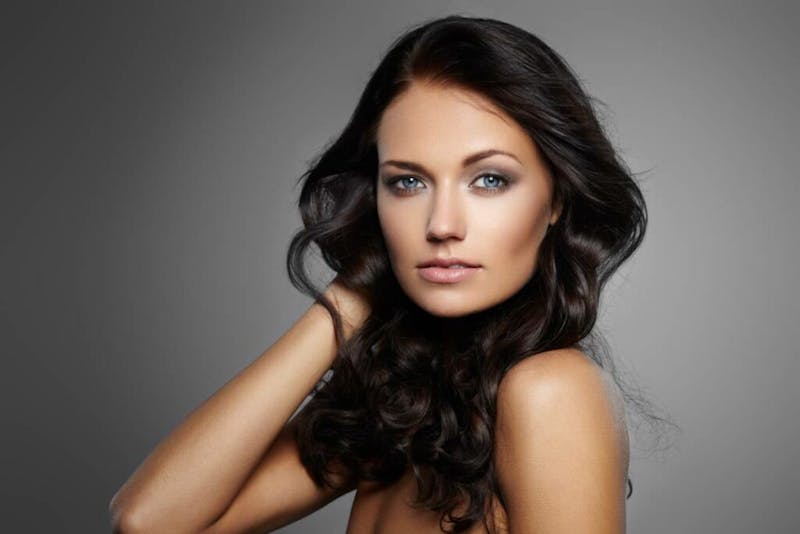 Patients who visit their trusted office of facial plastic surgery in Beverly Hills pursue buccal fat removals for a great number of reasons. One of the most common aesthetic goals that we help our clients with is achieving a slimmer facial contour. Typically, that starts with decreasing the size – and the width – of the cheeks. So let's see how buccal fat removal slims facial contours.
What Is Buccal Fat?
As the term suggests, buccal fat is a type of fat that's found in the cheeks. It's also referred to as malar fat. This is an normal component of the facial structure, and it helps to give us physical characteristics such as a round face or full cheeks. However, sometimes people have more buccal fat than they desire. This fat also proves highly resistant to diet and exercise, keeping the face looking round even if you have experienced significant weight loss. More and more people turn to this procedure as a reliable way to permanently slim their facial contours.
How Buccal Fat Removal Slims Facial Contours
During buccal fat pad removal surgery, your surgeon will remove certain parts of buccal fat – also known as your cheek pad – to achieve a desired and contoured look. But how does this work, exactly? And who is a good candidate for the procedure? Keep reading to gain more insight into how buccal fat removal slims facial contours successfully.
If you decide this procedure sounds appealing to you after this article, you can contact our office to set up your personal consultation with Dr. Sykes. He will answer any questions you have about the procedure and work closely with you to match you to your optimal procedure plan for a lasting boost to your facial aesthetic.
How Buccal Fat Removal Works
During this type of plastic surgery, your surgeon will make thin incisions in your cheeks to remove part of the buccal fat pad. Since the buccal fat pad is responsible for defining the very shape and angle of your cheeks, it can be manipulated by a surgeon to transform your face into a stunning look. You can totally change your appearance just by altering the shape and size of your buccal fat pads.
Many patients choose to opt for buccal fat removal along with additional facial plastic surgery options, such as a rhinoplasty or lip augmentation. One of the benefits of this procedure is that it is highly customizable, helping you achieve your ultimate body desires in one simple surgery.
The Recovery Process
Recovering from buccal fat removal is similar to recovering from other types of plastic surgery. Since you may only need a local anesthetic during the procedure, you can likely go home following your treatment. You may be sore and swelling for a few days after the surgery, but most feelings of discomfort should disappear in less than a week. After a few weeks, you will start to see the result of your cheek-slimming procedure with a new face that you are sure to love.
Our staff and office are here for you afterward if you have any questions regarding your recovery or how to ensure you see the results you want. We want you to feel confident and comfortable in your body, so don't hesitate to contact us for more information about how buccal fat removal can positively transform your look.
Are You A Good Candidate for Buccal Fat Removal?
Are you interested in changing the contour of your face by removing and adjusting your buccal fat pads? If you are curious about this type of surgery and you feel that it might be the right choice for your ultimate body goals, you can schedule a personal consultation with our surgeon to learn more about the process.
Good candidates are typically:
Over 18 years of age and in good general health
Feeling unhappy about the size and shape of their cheeks
Coming in with a realistic understanding of how the procedure works
Confident about their overall body goals
Dealing with protruding or misaligned cheeks
Wanting a way to permanently change the structure of their face
Want to get rid of some of the cheek fat that you may have accumulated as a result of losing weight? This might not be the correct operation for you. However, you can reach out to us today to learn more if:
you understand the aesthetic benefits you can achieve from this procedure
and want to alter your aesthetic appearance for the better
Can You Combine Procedures?
Many patients choose to combine buccal fat pad removal with other facial plastic surgeries. For example, if you are wanting a full-face makeover, you can add a chin augmentation or brow lift in order to achieve the desired look. With any combination of procedures, it is important that your surgeon understands your goals. So definitely fully discuss what outcomes you hope for and you fully convey your goals during your consultation.
Are the Results Permanent?
Yes – the results of buccal fat removal are permanent! The procedure removes certain parts of your cheek pad to create a slimmer and more contoured look. This means that once you have undergone the surgery, it is very unlikely that you will experience any further changes in your facial structure. However, significant weight changes can still leave an impact on a patient's facial appearance even after the surgery. Because of this, we advise patients to keep up their healthy routines and enjoy an active lifestyle. That way, you can both see the longest possible results and keep your body in good health all the same.
Enhance Your Natural Beauty Today
You have so many beautiful and unique qualities about you that make you shine. Are you struggling to see that confidence for yourself? Then you may benefit from a simple yet effective procedure such as buccal fat removal in Beverly Hills. Get in touch with our friendly experts today to schedule a personal consultation and find out whether or not you are a stellar candidate for the procedure. Your better health and happiness starts with a simple phone call!