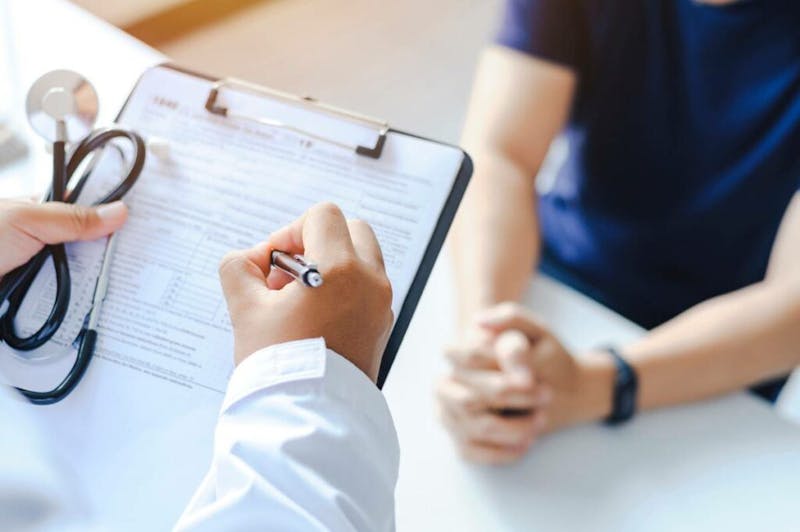 Preparing for eye surgery can be difficult, especially if you have high-level concerns. Major surgery is likely to cause anxiety. You can feel more confident if you know what steps to take to prepare for major surgery. There are many options available that will give you the look you desire while also treating facial problems. Let's look at some questions to ask during your eyelid surgery consultation.
Questions to Ask During Eyelid Surgery Consultation
Blepharoplasty can be used to lift the eyelids and improve their appearance. It is also known as "the younger eyes look". There are several questions to ask during eyelid surgery consultations before committing to this procedure. If you have any questions, concerns, or suggestions regarding eyelid surgery, here's what your local facial plastic surgeon in Beverly Hills wants you to ask going into treatment.
What is a Blepharoplasty?
Also known as eyelid surgery, Blepharoplasty can also be called eyelid surgery. To create a more pleasing and relaxed shape, it removes excess fat and skin from the upper and lower eyes. Many people who are considering eyelid surgery have droopy, hooded, or covered eyelids. This can lead to visual impairments.
Others might want to get rid of bags, dark circles, or wrinkles under their eyes. These can make people look older and tired. As the effects of aging begin to take effect, they will only get worse. Blepharoplasty can be a simple cosmetic procedure that restores youthfulness and removes unsightly blemishes.
Do You Need to Know My Medical History?
To prepare for your procedure, your eye doctor will need information about your medical history. This information is essential for doctors to know in order to prevent allergic reactions and other medical issues during surgery. Tell your eye doctor about any eye conditions, present or future, as well as any medication you are taking and any other health concerns that may affect your overall health.
What Amount of Recovery Time Do I Need?
It is important to rest your eyes as much before the surgery as possible. It can be hard to do this because everything is so demanding. However, there are ways that you can make sure your eyes don't strain too much in the days before surgery. Put down your phone and computer screens for a few days. You can download podcasts or audiobooks by taking a break from your computer. Close your eyes and listen to your favorite music or talk shows. Your eyes can rest, even though you still have a lot to do.
What are the Cosmetic Benefits of Eyelid Surgery?
To remove excess skin, upper blepharoplasty can be performed. This transforms the shape of your eyes from a natural almond shape to a more round one. Your body will take care of the rest and create a beautiful new look.
We will listen to your concerns and help you to achieve your eyelid goals. No matter what your current situation is, blepharoplasty can help achieve your beauty goals while refreshing the way you look.
What are the Physiological Benefits of Eyelid Surgery?
Blepharoplasty can make you look younger, by removing sags or wrinkles. It also has many other health and happiness benefits. Your mental health can be affected by the signs of aging. If you're too focused on the lines and wrinkles appearing across your face, it might be difficult to smile in the mirror or take pictures. As you discover that your inner beauty is still greater than everything, this simple process can help restore your happiness.
Refresh Your Eyes and Rejuvenate Your Look Today
The office of Dr. Jonathan Sykes is dedicated to helping patients achieve inner confidence and beauty. No matter if this is your first time searching for a surgeon, we can help you. Our friendly, certified staff can help you whether you're a new patient or an existing patient seeking a second opinion. To schedule a consultation for upper blepharoplasty in Beverly Hills, call us now to set up your own personal appointment!